A few weeks ago, I wrote a post about Satan (Who is Satan Really) discussing what we may or may not know about our greatest enemy. Interestingly, in response to this post, I had a conversation with a fellow believer, involved in deliverance ministry, who made my point in practice better than I could have made it in writing.
This brother took umbrage with what I had written about the name of Satan. This brother assured me Satan's name was Lucifer because demons told him so... My online acquaintance went on to explain how he commanded demons to speak only the truth by the power of the Holy Spirit and therefore they were bound to do just that! My misguided friend then continued to explain how he witnessed Satan, himself, cast out of many people and Satan referred to himself a Lucifer King of Demons.
I asked the man to provide me chapter and verse to support his assertions, yet he never once provided one scripture, deferring only to his experiences dealing with evil entities.
The Bible specifically address this: 1Timothy 4:1 Now the Spirit expressly says that in later times some will depart from the faith by devoting themselves to deceitful spirits and teachings of demons,
Subsequent conversations with this gentleman revealed more and more folly, as he went on to tell me about casting out the number 2 demon, made a prince by Lucifer, having been given dominion over hell as a ruler. I reminded my brother, Satan is not the king of hell and no demon will rule over it. Revelation 20:10 and the devil who had deceived them was thrown into the lake of fire and sulfur where the beast and the false prophet were, and they will be tormented day and night forever and ever.
This doesn't sound anything like ruling or reigning...
We must be very careful who we are listening to for information concerning the spirit world. Alice Bailey, Madame Blavatsky and Joseph Smith all received information from entities claiming to speak truth. All three were given false information and led millions astray.
The Bible is truth and the final word on all things spiritual. Much of what we think we know about the spirit world is nonsense or lies given to us by the minions of the Father of Lies.
Failing to convince my protagonist involved in deliverance, I decided to throw no more pearls into the pig pen and stopped responding to foolishness. Apparently, he would rather believe the Tommy Flanagan of the spirit world than the Word of God!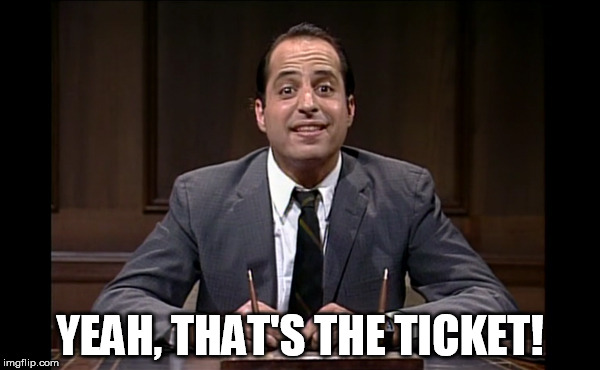 The Bible says: "Let God be true and every man a liar" If it contradicts scripture - it is nonsense. Satan's goal is causing us to question God's goodness and authority, the same trick he used in the Garden. As long as those. who should know better. continue to fall for the same old lies, the devil will continue to tell them. Beware the doctrines of demons - they are designed to ensnare you.
Now, go live as Christ... and give the devil hell!