The Fringe - Open Air Church
As many readers know, I am one of the pastors with a ministry called Metal Mission of Knoxville. Each week, MMOK hosts The Fringe, an open air church service, followed by serving breakfast to the area homeless.
We meet many interesting people each week and look forward to seeing all our regulars, as well. Real, serious, ministry takes place, and occasionally, we get a funny story worth sharing. The following two stories are indicative of a typical Saturday morning.
Many of the homeless, for years, have been camping under a bridge, across the street from Knox Area Rescue Mission. For years, the city has, without success, attempted to clear the space under the bridge and restrict access. Until recently, all efforts have failed. The city is now moving forward with a new plan, which appears to be successful. One of the gentlemen we minister to each week informed me the WWE was behind the removal of the homeless. Yes, that WWE...
According to my "friend in the know", when Glenn Jacobs(WWE superstar Kane) was elected Knox County Mayor, Vince McMahon, the CEO of WWE, donated $100,000 to the city of Knoxville to clean up the homeless. The gentleman sharing the story with me, looked me in the eyes, wagged his finger at me and adamantly declared, "do you know who is responsible for this? Vincent. Kennedy. MCMAHON!!!" Geez, I wish Mr. McMahon would donate $100,000 to me so I can quit my job and minister full time!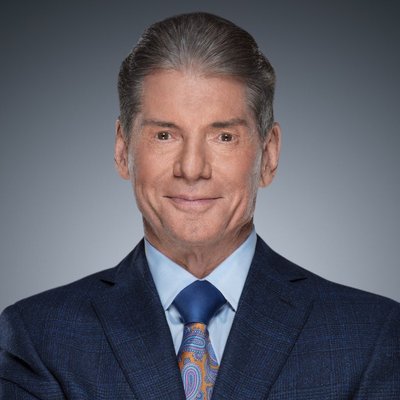 On a more serious note, here is a story about some of the important ministry taking place downtown:
One of our regulars is a Muslim gentleman who often asks for prayer. This week, we had a great conversation about the Trinity and whether or not Jesus is God.
In Islam, Jesus is regarded as a prophet and a good teacher, but not God. As my friend and I discussed the trinity, I asked him to consider how Jesus could possibly be considered good if He claimed to be God yet was just a man. If Jesus claimed to be God and is not actually God, He would be a liar and, therefore, not good.
The deity of Jesus is a conundrum Islam cannot reconcile. Either Jesus is God, as He claimed, or He is a liar which disqualifies Him from being a good teacher or prophet. Many Muslims will argue Jesus never claimed to be God, which is simply intellectual dishonesty. Repeatedly, Jesus claimed to be God. John 8:58 - truly truly I say to you, before Abraham was, I AM and
John 10:30 - I and the Father are one.
Just to list a couple.
The Old Testament prophets also attested to the Messiah being God:
Isaiah 9:6 For to us a child is born, to us a son is given; and the government shall be upon his shoulder, and his name shall be called Wonderful Counselor,
Mighty God
, Everlasting Father, Prince of Peace.
My Muslim friend disclosed he reads the Bible and the Koran and he acknowledged Jesus claimed to be God. He promised to consider the issue of Jesus claiming to be God contradicting the teachings of Islam. Please pray for my friend to accept the Gospel and be saved. He seems open to the idea.
This is a pretty typical snapshot of what goes on any given Saturday morning. I am truly blessed and honored to be able to serve God in this capacity. I am blessed to serve with a great bunch who are dedicated rain or shine and many who are behind the scenes, praying and supporting. If you are interested in finding out how you can serve with us, hit me up in the comment section or message me on Facebook or Twitter.
If you are not currently serving God, I encourage you to step out of your comfort zone and step into ministry. Not everyone is called to serve the homeless but everyone is called to serve. God has a ministry designed just for you and He is waiting for you to step into it. God wants to use you, of this I am sure!
Now, go live as Christ... and give the devil hell!