1 John 3:20 for whenever our heart condemns us, God is greater than our heart, and he knows everything.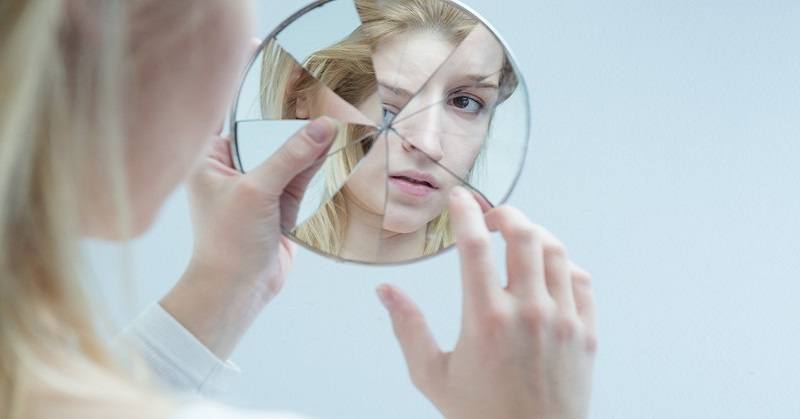 As broken people living in a broken world, it is often difficult to see ourselves and others as God sees. While some have an over inflated view of self, many suffer from the inner turmoil of self condemnation. Haunted by missed opportunities and personal failures, paralyzed by self doubt and fear of the unknown, or damaged by the carelessness and selfishness of others, self condemnation is one of the most difficult adversaries to overcome.
Self condemnation goes beyond the seasons of self doubt most people experience in the course of normal life. Self condemnation can become debilitating, often leading to withdrawal from friends and family and, sometimes, self destructive behavior. Self condemnation brings feelings of isolation and the perception of being unworthy of God's love.
Understanding God is foundational to overcoming feelings of worthlessness. So many relationships we experience are performance based. Society defines value based on an arbitrary sense of contribution. A case in point: R. Kelly, world renowned pop star, is facing serious charges for sexual deviance. Some of these charges go back decades yet are only being addressed now. Why? Twenty years ago, R. Kelly was producing millions of dollars for the record industry, consequently, he was protected. Mr. Kelly's contribution is no longer large enough to overlook his depravity and what everyone already knew about him is suddenly an outrage. According to society, R. Kelly is only as good as his contribution.
It is the societal definition of contribution and performance which leads many to self condemn. Pressure to please others by meeting unrealistic expectations is hamster wheel futility. Setting unrealistic expectations on ourselves and others will surely lead to disappointment and discouragement, the parents of self condemnation.
A healthy view of God and understanding His view of His children is a necessary first step in overcoming feelings of worthlessness and self loathing. God, a benevolent Father who, on one hand demands perfection while on the other hand recognizes our weakness and makes provision for our inability to please Him in our own strength.
Psalm 103:13-14 As a father shows compassion to his children, so the LORD shows compassion to those who fear him.
For he knows our frame; he remembers that we are dust.
Notice what garners God's compassion - our fear of Him. Not afraid fear but awe and reverence fear. Understanding God is worthy of honor and respect from the deepest level of our being. God is not asking us to perform tricks for Him or entertain Him in some way. God is not asking us to provide some necessary service to Him. God is asking for us to revere, trust and rely on Him.
Understanding God's love for us does not require performance or accomplishment frees us to accept God's love on His terms, not some man made construct.
Romans 5:8 but God shows his love for us in that while we were still sinners, Christ died for us.
If you are experiencing self loathing, no amount of platitudinal pep talking will help you, no matter how annoying or misguided your well meaning friends can be. Job found no solace in the words of his friends either. When Job was able to hear the voice of God he was able to place things in proper perspective. Job's struggles were real and no amount of encouragement to "snap out of it" could help.
Know you are loved by God. Sit still and listen for His voice in the midst of the cacophony sounding off in your head. Understand God loves you as you are, but too much to leave you that way. Know God sees purpose in you, even when you do not. God sees purpose in you, even if you have been made to feel worthless by others. God's people are not God and do not always represent Him well so if you have been harmed by someone claiming to represent God, they failed God.
If your heart condemns you, know this - God is greater than your heart.
Now, go live as Christ... and give the devil hell!