Ponder hell with me for just a moment. Ponder the idea of eternal flames, wailing, gnashing of teeth, remorse and separation from God.
Now ponder this thought, people you know and love are on their way to this very reality.
Have you shared what you believe? Have you taken the time to, at the very least, broach the topic of spiritual things?
We have no problem sharing our favorite stuff. We can talk for hours about our favorite movie, TV show, music, food... well you get the idea. So why is it so difficult to share our faith or simply make God part of our normal conversations?
Yeah, I get it, as long as I talk about normal stuff, safe stuff, no one will think I'm weird. After all, who am I to push my beliefs on other people, right?
If you truly believe in the reality of hell and eternal torment for those who do not know your savior, can you in good conscience say you love, or even care about them, if you never bring up the topic of God's grace?
Would you watch silently as people you cared about drove 100 miles per hour toward a bridge you knew was out? Would you care if people you claimed to love took a nap on train tracks? Why is the surety and reality of hell any different?
What is a soul worth?
Consider, for a moment, what the Apostle Paul endured for people he never met:
2 Corinthians 11:24-28 Five times I received at the hands of the Jews the forty lashes less one.

Three times I was beaten with rods. Once I was stoned. Three times I was shipwrecked; a night and a day I was adrift at sea;

on frequent journeys, in danger from rivers, danger from robbers, danger from my own people, danger from Gentiles, danger in the city, danger in the wilderness, danger at sea, danger from false brothers;

in toil and hardship, through many a sleepless night, in hunger and thirst, often without food, in cold and exposure.

And, apart from other things, there is the daily pressure on me of my anxiety for all the churches.
Paul's understanding of the reality of eternal separation from God drove him to cast aside his own well being and safety, even for people he never met and some who hated him.
What perspective does this give us towards those we actually know and love?
No, not all of us are called to be evangelists, but we are all called to be salt and light to those around us. This means we are to live and speak in a manner properly representing our Lord Jesus Christ.
This is not about "going out witnessing" or street corner evangelism or even handing out tracts, which are all fine and good for those who are called to such things. This is about being real, being who you are in Christ, and possibly, doing nothing more than letting people know you are a person of faith, without getting preachy. Living a life that honors God and seizing the opportunities God gives, with those whom you are already in relationship.
I decided to conduct a poll on Twitter @RealPaulAhnert, to see what the top hindrance is to sharing faith. As of now, 40% of those who responded claim fear of rejection as the greatest obstacle. Fear of being thought weird is running a close second at 32% and is my personal folly to overcome.
I am also very thankful to the many who left comments on the poll giving various other obstacles they face and those who have no hindrances at all are of course admirable.
The point is, most of us struggle with sharing our faith with friends and loved ones at one time or another. This camaraderie cannot allow us to continue struggling and sensing safety in numbers, however. Rather, we ought to be lifting one another up in prayer, encouraging each other and even throwing in a little good old fashioned accountability.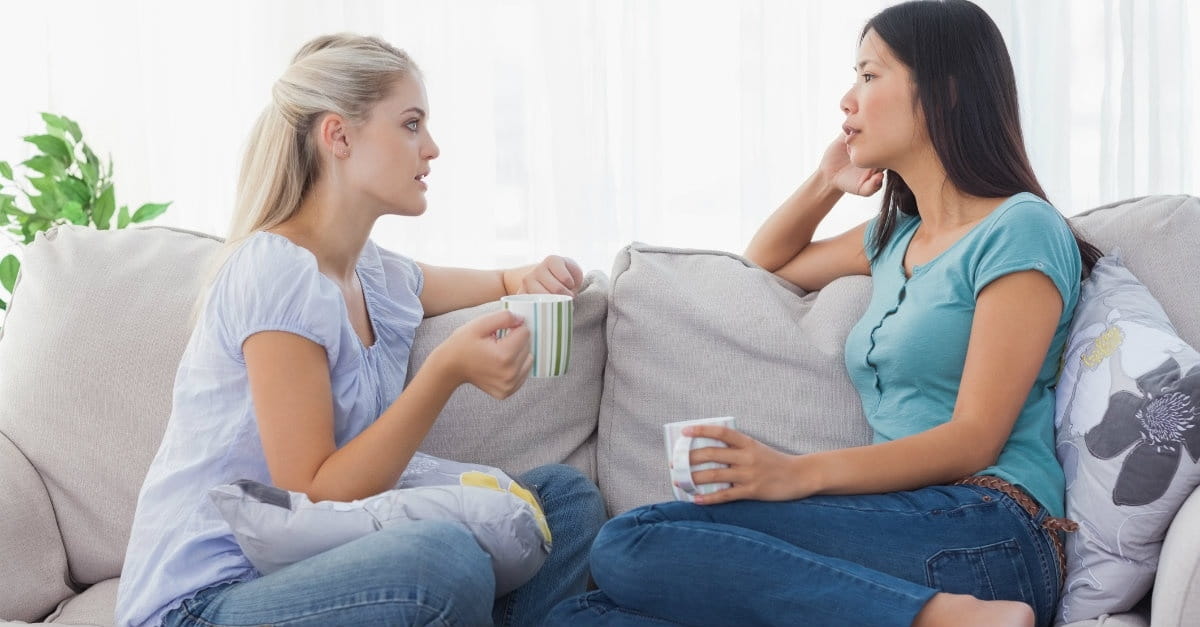 Getting started is the hardest part. Finding those openings, without making it seem forced or confrontational can be difficult. Once the conversation starts, it takes, either, a natural flow or you may sense resistance pretty quickly. Those sweet moments when the natural flow occurs are often amazing and unexpected. When great resistance takes place, back off a bit and wait for another opportunity and do not forget to pray for the person.
We do not face this alone
God does not leave us to fend for ourselves:
2 Timothy 1:7-8 for God gave us a spirit not of fear but of power and love and self-control.
Therefore do not be ashamed of the testimony about our Lord, nor of me his prisoner, but share in suffering for the gospel by the power of God,
When we do God's business, He equips us. Live a life worthy of the Gospel, treat others well, earn the right to be heard and ask yourself one question: What is a soul worth?
Here is a song by Rocketboy dealing with this very topic:
Now, go live as Christ... and give the devil hell!